Green Excursion Part 2
17. November 2016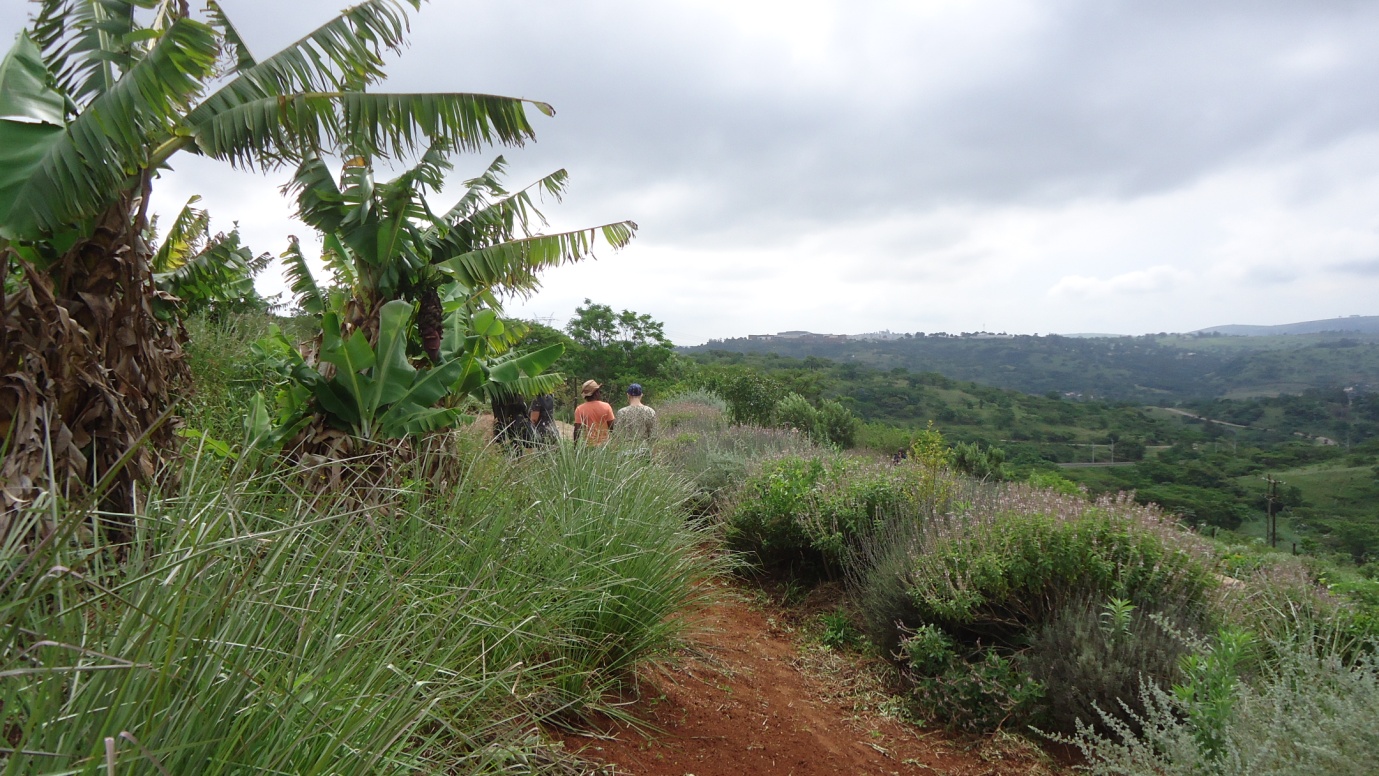 After the Partner Farmer Agri-hub we stopped briefly by The Green Guy nursery run by Rory Clark. Rory has supplied the Green Camp Gallery with seedlings in the past so we thought it would be nice to go see his organic operation. Cell: 082 898 0721; email: info@thegreenguy.co.za

You can also find The Green Guy's organic seed on sale at "The Conscious Cafe" and "Build It" in Hillcrest, in the Waterfall and Kloof Village Spars, Earth Mother and "It's all good" Cafe Durban North and the Spice Emporium in Durban CBD.


Hungry and needing some refreshments we popped into the
Conscious Cafe
in Hillcrest, a vegetarian restaurant in a quaint castle, founded and run by Andre Rutishauser and friends. They also stock the locally made super-food
Moringa 5000
product.
The atmosphere is cosy and relaxed where you can spend many and hour chatting or catching up with reading. A book on display caught my eye entitled "Mnandi, a taste of Mphophomeni" written by Nikki Brighton, with the wonderful slogan 'sow plant grow nurture harvest share cook eat heal celebrate'. We just had to buy it to try out the delicious and healthy recipes concocted by the farmers themselves.
The author,
Nikki Brighton
, travelled to the Slow Food Movement conference in Italy to promote the book.
Slow Food
is an international association that campaigns against the destructive practises of factory farming and industrialized agriculture and the effect it has on biodiversity, the environment and our health, as can be seen in the controversial documentary
Cowspiracy
, made in 2014.
"Over the past 10,000 years, humans have selected thousands of plant varieties. In just 70 years, we have lost 75% of them."
We wondered around the grounds and discovered an inspiring sunny vegetable patch creatively edged with wine bottles and roof tiles, where the cafe gets a lot of its fresh produce from. How's that for slow food with no food miles?!