Green Excursion Part 1
16. November 2016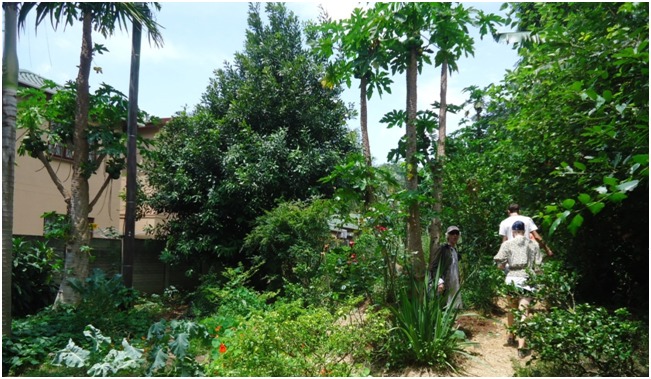 First stop was a six-year-old food forest and guerrilla garden turned community garden on the back of the Berea on Julia Rd. It began as a 'guerrilla garden', but gained municipal permission within a day by a stroke of luck.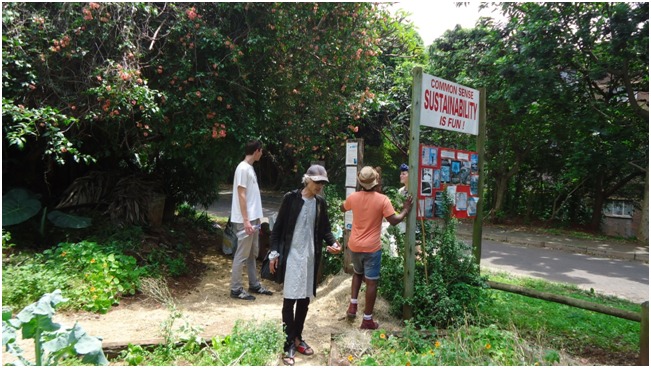 "Guerrilla gardening is the act of gardening on land that the gardeners do not have the legal rights to utilize, such as an abandoned site, an area that is not being cared for, or private property."
The man who took spade to earth that day is Frank Edwards, owner of the adjacent property and the 40-year-old Tropical Nursery in Sherwood, Durban. His lush garden, newly built natural swimming pool and sustainability demonstration site enchanted and enthralled the GC crew.
Sunday Tribune journalist, Terry van der Walt wrote about it in his 'Get Growing' column in July this year. His garden, and a great explanation of the Permaculture methods he uses, was featured again in this article.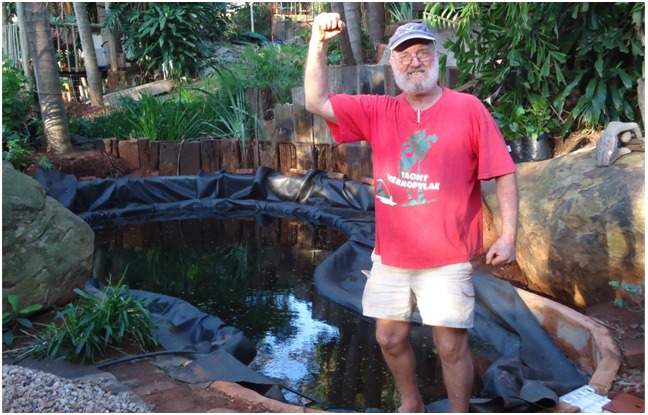 Viva Eco-pools, Viva!
Eco-pools are ingenious as they serve multiple functions at once: water storage; food production and bio-mass production; aqua-culture (fish farming); recreation and nature habitat. No wonder they are becoming ever more popular as home-owners feel the financial pinch.
Dubbed 'Pool-to-Pond', the conversion of a chlorinated swimming pool to an eco-pool is a pretty straightforward exercise, just stop putting harmful chemicals in it! Next, instead of using a sand filter, the water is cycled through what is called the regenerative zone, where the plants in gravel beds do the filtration work.
We had a cup of tea with Frank whilst he shared wisdom mixed with his signature mischievousness. It is very evident as you look around, with a bumper sticker that says "KILL YOUR LAWN, GROW FOOD INSTEAD", a sign in the garden that reads "#CORPORATESMUSTFALL", and his all time favourite slogan "If it's not fun, it's not sustainable!"
Needless to say a visit to this place is highly recommended. Contact Frank on 083 555 3552 for an entertaining, personal tour of this piece of heaven on earth.
We are currently mapping the garden and surrounding area, listing them using a tool called Carto, which will make it possible to read up about the various edible, medicinal and useful plants and trees found here.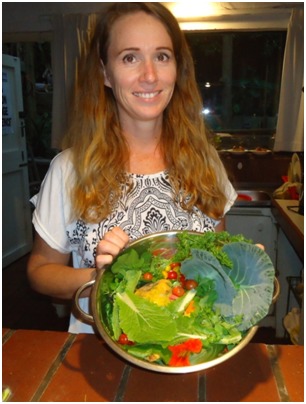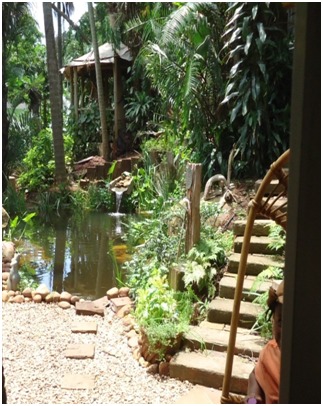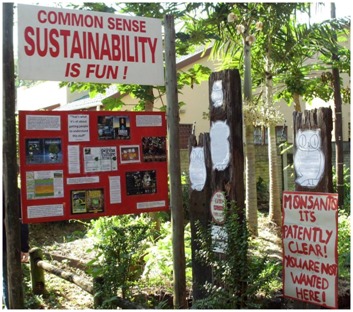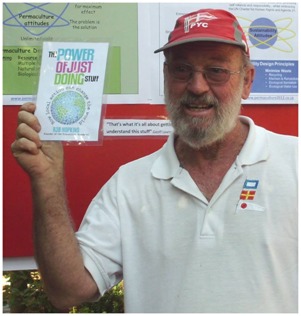 Next stop was the Cliffdale Agrihub, a fine example of larger scale Permaculture methods and practices, up in the Shongweni area. This agro-ecology demo site is part of a project conceived and developed by Newlands Mashu Community Development Centre, supporting small scale and back-yard growers in semi-Rural and peri-urban areas around Durban.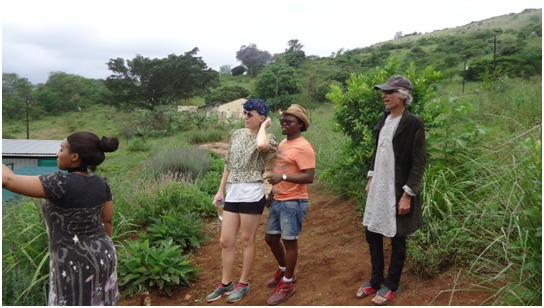 Produce from the 1000 plus farmers they have trained and mentored is available on Fridays from pickup points in Durban North, Sherwood, Glenwood and Westville. To get your own fresh, local, organic, ethical and affordable veggies, contact Paula Osborn on 084 4444 657.